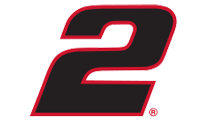 Birth Date:

September 2, 1998

Height:

6' 3"

Birth Place:

Columbus, Ohio

Weight:

170 lbs

Residence:

Mooresville, NC

Twitter:

@AustinCindric

Facebook:

@Austin.Cindric

Instagram:

@AustinCindric

Car:

Ford Mustang (NXS)

Crew Chief:

Brian Wilson

Primary Sponsor:

MoneyLion/Menards/PPG/Snap-on/Enersys/LTi Ford Mustang
Biography
One of NASCAR's promising young drivers, Austin Cindric returns to Team Penske in 2020 to compete in his second full-season racing the No. 22 MoneyLion/Menards/PPG/Snap-on/Enersys/LTi Ford Mustang in the NASCAR Xfinity Series (NXS). The 21-year-old native of Mooresville, NC will look to continue his rapid racing development following a breakout NXS season that saw Cindric produce two wins, four poles, a Playoff run and a sixth-place finish in the series championship standings.
In 2019, Cindric demonstrated a knack for performing with consistency over the course of the 33-race season. The young driver won back-to-back races in the middle of the season, capturing his first career NXS victory at Watkins Glen International. The following weekend at the Mid-Ohio Sport Car Course, Cindric had a dominant performance for his second consecutive win, as he won the pole and led 46 of 75 laps en route to victory. Cindric and the No. 22 Ford Mustang team were the top qualifiers at Kentucky, Mid-Ohio, Bristol – for the second consecutive year – and the team opened its NXS Playoff run by winning the pole at Richmond.
He completed his second full season of Xfinity Series racing, and first with Team Penske, with 14 top-five and 24 top-10 results, advancing to the Round of 8 in the 2019 NXS Playoffs before finishing sixth in the final point standings. As he returns to the No. 22 team in 2020 Cindric will once again work with crew chief Brian Wilson as the duo will look to surpass last season's impressive totals and compete for Team Penske's sixth Xfinity Series championship. Despite his young age, Cindric is considered one of the most diverse drivers competing in the NXS Series. Along with his NXS experience, Cindric has also competed in select IMSA WeatherTech SportsCar Series races, including the Rolex 24 at Daytona, and in the Continental Tire Series as he won the IMSA Pilot Challenge at Road Atlanta last October. Cindric has also raced in the Pirelli World Challenge Series, Red Bull Global Rallycross and the Virgin Australia Supercars Championship over the course of his young career.