Latest Results
September 18, 2021
Bass Pro Shops Night Race
| No. | Driver | Finish (series pts) |
| --- | --- | --- |
| 12 | Blaney | 4 (4) |
| 2 | Keselowski | 6 (10) |
| 22 | Logano | 11 (9) |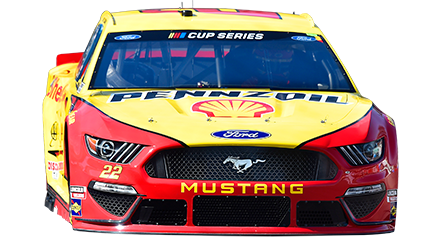 September 17, 2021
Food City 300
| No. | Driver | Finish (series pts) |
| --- | --- | --- |
| 22 | Cindric | 2 (1) |
September 12, 2021
Grand Prix of Portland
| No. | Driver | Finish (series pts) |
| --- | --- | --- |
| 2 | Newgarden | 5 (3) |
| 3 | McLaughlin | 9 (13) |
| 12 | Power | 13 (8) |
| 22 | Pagenaud | 21 (9) |
This Week in
Team Penske History
The No. 2 Ford team and Brad Keselowski celebrate Team Penske's 500th victory in 2018.
This Week in
Team Penske History
September 16, 2018
Brad Keselowski records an historic win in Las Vegas Motor Speedway's inaugural South Point 400. The victory marks Team Penske's 500th win while Keselowski ties legendary driver Mark Donohue for the most all-time wins for the team (59).

After overcoming handling issues early on, Keselowski leads on eight separate occasions for 75 laps on the day. Keselowski captures the lead for the final time when he passed Kyle Larson on lap 251 of the 272 lap race, winning by 1.2767 seconds for the landmark victory.
---
September 17, 2017
Josef Newgarden becomes the fourth driver in Team Penske history to win the NTT INDYCAR SERIES Championship in the first year with the team after producing a second-place finish in the season finale at Sonoma Raceway.

With a slim three-point lead heading into the final race, Newgarden started the weekend off strong winning the pole and the bonus point that comes with it while setting a new Sonoma track record. Team Penske teammates Will Power, Simon Pagenaud and Helio Castroneves followed Newgarden's lead and lined up behind him as Team Penske swept the front two rows in qualifying for the third time in 2017.

Using an alternate pit strategy, Pagenaud secured the race lead and he held off a hard-charging Newgarden to earn the race win, ultimately finishing 13 points behind his teammate and newly-crowned Champion.