Latest Results
July 31, 2022
Verizon 200 at the Brickyard
| No. | Driver | Finish (series pts) |
| --- | --- | --- |
| 2 | Cindric | 2 (14) |
| 22 | Logano | 6 (7) |
| 12 | Blaney | 26 (2) |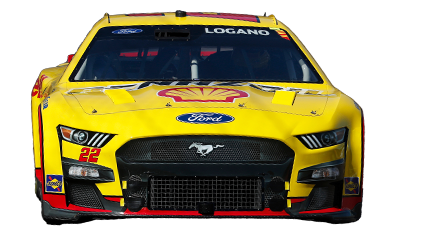 July 30, 2022
Gallagher Grand Prix
| No. | Driver | Finish (series pts) |
| --- | --- | --- |
| 12 | Power | 3 (1) |
| 3 | McLaughlin | 4 (7) |
| 2 | Newgarden | 5 (3) |
June 11, 2022
24 Hours of Le Mans
| No. | Drivers | Overall / Class Finish (team pts) |
| --- | --- | --- |
| 5 | Cameron, Collard, Nasr | 9 / 5 (7) |
This Week in
Team Penske History
Bobby Unser leads a Team Penske 1-2 finish at Watkins Glen in 1980.
This Week in
Team Penske History
August 3, 1980
Bobby Unser and Rick Mears finish first and second at Watkins Glen International.

Making his 20th start for Team Penske, Unser qualifies third while Mears earns a second-place starting spot. Unser captures the lead from his teammate on lap 57 and paces the final six laps to score his eighth victory for the Team Penske and the team's second consecutive 1-2 finish at Watkins Glen.
---
August 3, 2013
Brad Keselowski and Sam Hornish Jr., claim the top two finishing positions in the NASCAR Xfinity Series race at Iowa Speedway.

After earning a fifth-place starting spot, Keselowski is penalized for an infraction on pit road at lap 59 and he restarts the race from the 22nd position. Keselowski works his way back into the top 10 by lap 114 and makes a three-wide pass to claim second place on lap 205. On lap 216, Keselowski claims the lead and he holds off his teammate Hornish over the closing laps to score the win.