Latest Results
November 7, 2021
NASCAR Cup Series Championship
| No. | Driver | Finish (series pts) |
| --- | --- | --- |
| 12 | Blaney | 4 (7) |
| 2 | Keselowski | 10 (6) |
| 22 | Logano | 11 (8) |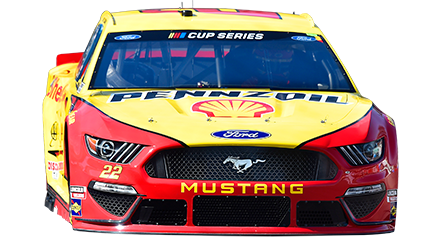 November 6, 2021
NASCAR Xfinity Series Championship
| No. | Driver | Finish (series pts) |
| --- | --- | --- |
| 22 | Cindric | 2 (2) |
September 26, 2021
Acura Grand Prix of Long Beach
| No. | Driver | Finish (series pts) |
| --- | --- | --- |
| 2 | Newgarden | 2 (2) |
| 22 | Pagenaud | 5 (8) |
| 12 | Power | 10 (9) |
| 3 | McLaughlin | 11 (14) |
This Week in
Team Penske History
Paul Wolfe (left) became Crew Chief for the No. 2 Cup Series team for the 2011 season.
This Week in
Team Penske History
November 30, 2010
After leading Team Penske to the organization's first NASCAR Championship, Paul Wolfe is named Crew Chief for the No. 2 NASCAR Cup Series team.

After Wolfe and driver Brad Keselowski capture the 2010 NASCAR Xfinity Series Championship with the No. 22 Discount Tire team, Wolfe makes the move to the Cup Series, beginning with the 2011 season. Wolfe is teamed with Keselowski again on the iconic No. 2 Miller Lite team and the duo would go on to win Team Penske's first Cup Series title in 2012.
---
December 2, 2010
Team Penske and Shell/Pennzoil unveil their NASCAR and INDYCAR cars for the 2011 season.

With members of the media and partners from Shell and Pennzoil in attendance, Team Penske drivers Kurt Busch and Helio Castroneves help reveal the No. 22 Pennzoil Dodge Cup Series car and the No. 3 Shell V-Power Pennzoil Ultra Chevrolet for 2011, which features a return by the iconic brands to the Indianapolis 500.