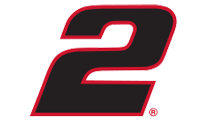 Birth Date:

September 2, 1998

Height:

6' 3"

Birth Place:

Columbus, Ohio

Weight:

170 lbs

Residence:

Mooresville, NC

Twitter:

@AustinCindric

Facebook:

@Austin.Cindric

Instagram:

@AustinCindric

Car:

Ford Mustang (NCS)

Crew Chief:

Jeremy Bullins (NCS)

Primary Sponsor:

Menards/CarQuest/PPG/Snap-on/Enersys/Car Shop Ford Mustang (NXS) and Verizon Ford Mustang (NCS)
Biography
Carrying the pride and performance of a NASCAR champion, Austin Cindric is ready for the challenges of the 2021 season. Cindric looks to defend his NASCAR Xfinity Series (NXS) title this season as he returns to Team Penske to compete in his third full-time season racing the No. 22 NXS Ford Mustang. The 22-year-old Mooresville, NC native will also make several NASCAR Cup Series (NCS) starts for the team during the 2021 season.
In 2020, Cindric demonstrated a winning combination of promise, progression, and patience as the No. 22 Team Penske Ford Mustang team enjoyed a memorable run culminating with the NASCAR Xfinity Series (NXS) championship. Cindric began to hit his stride in July when he became just the second driver in series history to win five out of six NXS races. The impressive streak of success included a sweep of the doubleheader weekend at Kentucky Speedway, a victory at Texas Motor Speedway and back-to-back wins at Road America and the inaugural road course race at Daytona International Speedway. The victory at Road America also marked Team Penske's 200th NASCAR win.
As he returns to defend his NXS crown this season, Cindric will once again work with crew chief Brian Wilson and the No. 22 Menards/CarQuest/Snap-on/PPG/EnerSys Ford Mustang team. As he makes his Cup Series debut this season, Cindric will team with longtime Team Penske race engineer Miles Stanley, who will also serve as crew chief on the No. 33 Ford Mustang for select NCS events this season.