Latest Results
September 16, 2023
Bass Pro Shops Night Race
| No. | Driver | Finish (series pts) |
| --- | --- | --- |
| 12 | Blaney | 22 (11) |
| 2 | Cindric | 32 (23) |
| 22 | Logano | 34 (13) |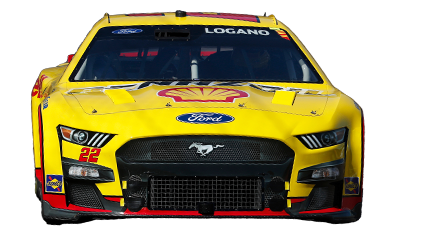 September 10, 2023
WeatherTech Raceway Laguna Seca
| No. | Driver | Finish (series pts) |
| --- | --- | --- |
| 3 | McLaughlin | 2 (3) |
| 12 | Power | 4 (7) |
| 2 | Newgarden | 21 (5) |
September 17, 2023
TireRack.com Battle on the Bricks
| No. | Drivers | Overall / Class Finish (team pts) |
| --- | --- | --- |
| 6 | Jaminet, Tandy | 1 / 1 (3) |
| 7 | Campbell, Nasr | 2 / 2 (5) |
September 10, 2023
6 Hours of Fuji
| No. | Drivers | Overall / Class Finish (team pts) |
| --- | --- | --- |
| 5 | Cameron, Christensen, Makowiecki | 3 / 3 (6) |
| 6 | Estre, Lotterer, Vanthoor | 11 / 11 (7) |
This Week in
Team Penske History
Sam Hornish Jr. wins the NXS pole and Ryan Blaney wins the race at Kentucky in 2013.
This Week in
Team Penske History
September 18, 2016
Simon Pagenaud captures Team Penske's 14th INDYCAR SERIES Championship with a dominating performance in the season finale at Sonoma Raceway.

After winning the pole and leading a Team Penske 1-2-3-4 sweep of the Firestone Fast Six qualifying, Pagenaud leads 76 of the 85 laps in the No. 22 Chevrolet to score his fifth win of the season and wrap up the series title.
---
September 21, 2013
Sam Hornish Jr. leads a Team Penske 1-2 NASCAR Xfinity Series (NXS) qualifying result at Kentucky Speedway before teammate Ryan Blaney secures his first career series victory.

After Hornish secures his fourth career NXS pole with Blaney qualifying second, Hornish leads the first 65 laps of the race. Blaney takes the lead of the race on lap 101 and he was able to run at the front of the field the rest of the day, despite loose handling conditions on the No. 22 Discount Tire Ford. Blaney leads the final 89 laps to secure his first NXS win while Hornish finishes in fourth place.