Latest Results
April 18, 2021
TOYOTA OWNERS 400
| No. | Driver | Finish (series pts) |
| --- | --- | --- |
| 22 | Logano | 3 (3) |
| 12 | Blaney | 11 (5) |
| 2 | Keselowski | 14 (9) |
| 33 | Cindric | 28 (NA) |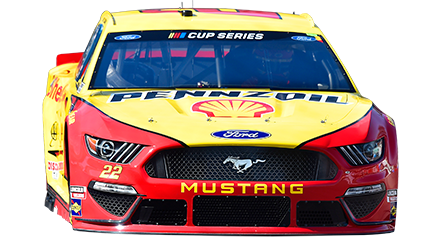 April 9, 2021
NASCAR Xfinity Series Race at Martinsville
| No. | Driver | Finish (series pts) |
| --- | --- | --- |
| 22 | Cindric | 6 (1) |
April 18, 2021
Honda Indy Grand Prix of Alabama
| No. | Driver | Finish (series pts) |
| --- | --- | --- |
| 12 | Power | 2 (2) |
| 22 | Pagenaud | 12 (12) |
| 3 | McLaughlin | 14 (14) |
| 2 | Newgarden | 23 (23) |
This Week in
Team Penske History
Helio Castroneves and the No. 3 team celebrate at Twin Ring Motegi in 2006.
This Week in
Team Penske History
April 21, 1996
Rusty Wallace passes Jeff Gordon with 12 laps to go to win the Goody's Headache Powder 500 at Martinsville Speedway. Wallace claims his fourth consecutive victory in the spring race at the .526-mile speedway.

In those four victories, Wallace was dominant, leading 1,065 laps. He collects Team Penske's 29th NASCAR Cup Series victory and the 192nd overall win for the organization.
---
April 22, 2006
Helio Castroneves scores a convincing victory in the 2006 Indy Japan 300 at Twin Ring Motegi Superspeedway in Japan. Castroneves starts from the pole and dominates the 300-mile race, leading 184 of 200 laps, cruising to a six-second victory over Dan Wheldon.

The victory marks Team Penske's 126th INDYCAR SERIES win and its 98th victory from the pole position.