Latest Results
November 7, 2021
NASCAR Cup Series Championship
| No. | Driver | Finish (series pts) |
| --- | --- | --- |
| 12 | Blaney | 4 (7) |
| 2 | Keselowski | 10 (6) |
| 22 | Logano | 11 (8) |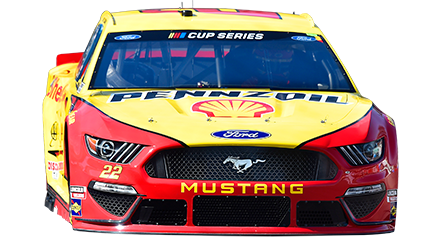 November 6, 2021
NASCAR Xfinity Series Championship
| No. | Driver | Finish (series pts) |
| --- | --- | --- |
| 22 | Cindric | 2 (2) |
September 26, 2021
Acura Grand Prix of Long Beach
| No. | Driver | Finish (series pts) |
| --- | --- | --- |
| 2 | Newgarden | 2 (2) |
| 22 | Pagenaud | 5 (8) |
| 12 | Power | 10 (9) |
| 3 | McLaughlin | 11 (14) |
This Week in
Team Penske History
Scott McLaughlin's Newcastle win helps DJR Team Penske claim the 2017 Supercars Team title.
This Week in
Team Penske History
November 22, 2009
Justin Allgaier captures the NASCAR Xfinity Series Rookie of the Year honors.

Driving the No. 12 Verizon Wireless Dodge in Team Penske's first full-time entry in the NASCAR Xfinity Series, Allgaier finishes sixth in the series championship standings. After winning one pole and posting three top-five and 12 top-10 finishes, Allgaier clinches the Raybestos Rookie of the Year award.
---
November 25, 2017
Scott McLaughlin clinches DJR Team Penske's first Teams' title in the Australian Supercars Championship with a win on the Newcastle Street Circuit.

McLaughlin win his 15th pole of the season and with a strong start, he maintains the race lead early on. After the final round of pit stops, McLaughlin moves up to second place and passes David Reynolds to reclaim the lead with 19 laps remain to secure the victory and the coveted Team Championship.