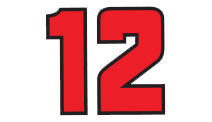 Birth Date:

Mar, 1, 1981

Height:

5' 10"

Birth Place:

Toowoomba, Australia

Weight:

155

Residence:

Charlotte, N.C.

Twitter:

@12WillPower

Facebook:

@12willpower

Instagram:

@12WillPower

Car:

Dallara/Chevrolet (VICS)

Crew Chief:

David Faustino (VICS)

Primary Sponsor:

Verizon (VICS)
Biography
Will Power begins his 14th Verizon IndyCar Series (VICS) season and his 10th year with Team Penske in 2018. The accomplished Australian racer is once again considered a serious championship contender as he continues to produce at a remarkable rate in the No. 12 Verizon Dallara/Chevrolet.
Entering the 2018 season, Power has compiled 32 career victories, which ranks ninth all-time in series history, and his 50 career Verizon P1 Awards is tied for fourth all-time with fellow Team Penske driver Helio Castroneves. While he climbs the statistical ladder among the legends of INDYCAR racing, the 2014 Verizon IndyCar Series champion hopes to add a second title and his first Indianapolis 500 win to his resume this season.
The 2017 campaign got off to a rocky start with three finishes outside the top-10 before rounding into a more typical Power-like form with three race wins and nine top-five performances over the remainder of the season. The perennial title hopeful was in the hunt for his second series crown in three seasons prior to the 2018 finale before he wound up fifth in the standings to mark his eighth-consecutive top-five championship finish. The Toowoomba, Australia native topped the series with six poles and 443 laps led on the year.
No driver has been more successful over the last nine years of VICS competition than Power. His 29 victories and 45 pole awards are the most in the series since he joined Team Penske in 2009. He has won at least one race for 11 straight years dating back to 2007 and he's produced eight multi-win seasons over that time.