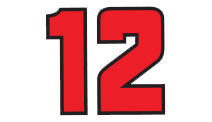 Birth Date:

March 1, 1981

Height:

5' 10"

Birth Place:

Toowoomba, Australia

Weight:

155

Residence:

Charlotte, N.C.

Twitter:

@12WillPower

Facebook:

@12willpower

Instagram:

@12WillPower

Car:

Dallara/Chevrolet

Race Engineer:

David Faustino

Primary Sponsor:

Verizon
Biography
In 2019, Will Power continued a remarkable streak of winning at least one race for 13 consecutive seasons and he shows no signs of slowing down entering the 2020 season.
Power and the No. 12 Verizon Dallara/Chevrolet crew captured two wins, six podium finishes and three poles in 2019, as the 2014 IndyCar Series champion and 2018 Indianapolis 500 winner continued to add to his legacy as one of the sport's all-time great drivers. He will begin the 2020 season just 10 poles shy of tying Mario Andretti's INDYCAR record of 67 poles won. With his two victories last season, Power now has 37 career wins, which is tied with Sebastien Bourdais for sixth on the series all-time career wins list.
As he begins his 16th IndyCar Series season, and his 12th year with Team Penske, Power will pursue a second series title and second Indianapolis 500 victory following his 2018 triumph in the historic event.
The 38-year-old Power began his racing career in his native Australia competing in Formula Fords, including a Queensland state championship in 2000 and a runner-up national finish in 2001. He won the Formula Holden championship and placed second in the Australian F3 series in 2002. Power came to the United States in 2006 to compete in the Champ Car World Series and he earned series Rookie-of-the-Year honors with Team Australia. He scored his first career INDYCAR win on the streets of Las Vegas in 2007 and he added his second series victory on the streets of Toronto later that season.