Latest Results
May 2, 2021
Buschy McBusch Race 400
| No. | Driver | Finish (series pts) |
| --- | --- | --- |
| 2 | Keselowski | 3 (6) |
| 22 | Logano | 17 (4) |
| 12 | Blaney | 21 (5) |
| 33 | Cindric | 22 (NA) |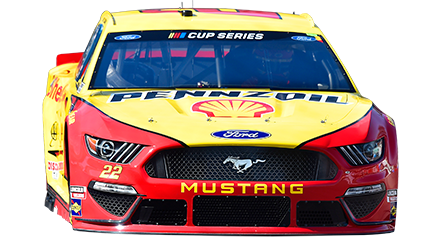 May 8, 2021
Steakhouse Elite 200
| No. | Driver | Finish (series pts) |
| --- | --- | --- |
| 22 | Cindric | 29 (1) |
May 2, 2021
XPEL 375
| No. | Driver | Finish (series pts) |
| --- | --- | --- |
| 2 | Newgarden | 2 (4) |
| 22 | Pagenaud | 6 (6) |
| 3 | McLaughlin | 8 (8) |
| 12 | Power | 13 (9) |
This Week in
Team Penske History
Mark Donohue in Trans Am Series action at Lime Rock Park in 1971
This Week in
Team Penske History
May 5, 1996
Rusty Wallace wins the Save Mart Supermarkets 300 at Sears Point Raceway, giving Roger Penske his first NASCAR Cup Series victory at Sonoma.

Running second behind Jeff Gordon after the final round of pit stops. Wallace passes Gordon with six laps to go and holds off Mark Martin for the win. Wallace leads a race-high 36 of 74 laps while collecting the second of his five wins during the 1996 season.
---
May 8, 1971
In the opening race of the 1971 SCCA Trans Am Series season, Mark Donohue wins at Lime Rock Park driving the AMC Javelin. Donohue starts from the pole and cruises to a dominant win in the 131-lap race.

He crosses the finish line an astounding five laps (seven miles) ahead of the field. The performance set the tone for Donohue's Trans Am Series season as he won seven races (six from the pole) and captured Team Penske's third championship.