Latest Results
November 6, 2022
NASCAR Cup Series Championship
| No. | Driver | Finish (series pts) |
| --- | --- | --- |
| 22 | Logano | 1 (1) |
| 12 | Blaney | 2 (8) |
| 2 | Cindric | 11 (12) |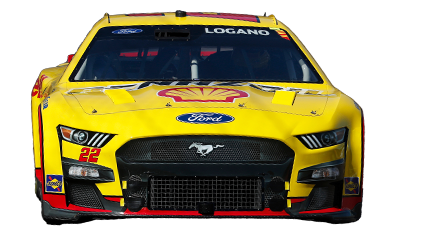 September 11, 2022
Firestone Grand Prix of Monterey
| No. | Driver | Finish (series pts) |
| --- | --- | --- |
| 2 | Newgarden | 2 (2) |
| 12 | Power | 3 (1) |
| 3 | McLaughlin | 6 (4) |
January 26, 2023
Rolex 24 At Daytona
| No. | Drivers | Overall / Class Finish (team pts) |
| --- | --- | --- |
| 7 | Campbell, Christensen, Nasr | 14 / 7 (7) |
| 6 | Cameron, Jaminet, Tandy | 42 / 8 (8) |
June 11, 2022
24 Hours of Le Mans
| No. | Drivers | Overall / Class Finish (team pts) |
| --- | --- | --- |
| 5 | Cameron, Collard, Nasr | 9 / 5 (7) |
This Week in
Team Penske History
Mark Donohue qualifies the No. 16 AMC Matador at Riverside in 1972.
This Week in
Team Penske History
January 23, 1972
Team Penske makes its debuts in the NASCAR Cup Series.

After delivering AMC (American Motors Corporation) its first championship with the 1971 Trans Am series title, Team Penske and AMC set their sights on the NASCAR Cup Series. Making their debut in the season opener in 1972 at Riverside International Raceway, Mark Donohue qualifies the No. 16 AMC Matador third for the Winston Western 500. Unfortunately, the debut is short lived as Donohue parks the car due to a broken Watt's linkage just 13 laps into the 191-lap race that is shortened to 149 laps due to fog.
---
January 26, 2012
Team Penske welcomes the WURTH Group as a new sponsor of the team's NASCAR Xfinity Series program.

WURTH is featured as the primary sponsor on Sam Hornish Jr.'s No. 12 Dodge Challenger in seven races as it marks the beginning of a multi-year partnership. WURTH also serves an associate sponsor for the remaining 26 Xfinity Series races and as an associate sponsor on the No. Miller Lite Dodge in the NASCAR Cup Series for 2012.