Latest Results
June 6, 2021
Toyota / Save Mart 350
| No. | Driver | Finish (series pts) |
| --- | --- | --- |
| 22 | Logano | 4 (5) |
| 12 | Blaney | 10 (8) |
| 2 | Keselowski | 15 (10) |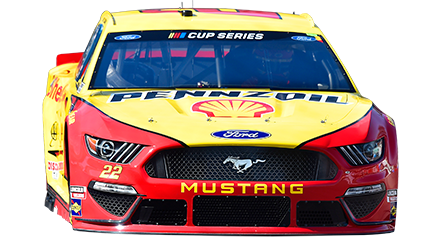 June 5, 2021
Mid-Ohio 170
| No. | Driver | Finish (series pts) |
| --- | --- | --- |
| 22 | Cindric | 14 (1) |
May 30, 2021
The 105th Indianapolis 500
| No. | Driver | Finish (series pts) |
| --- | --- | --- |
| 22 | Pagenaud | 3 (4) |
| 2 | Newgarden | 12 (6) |
| 3 | McLaughlin | 20 (9) |
| 12 | Power | 30 (12) |
This Week in
Team Penske History
Brad Keselowski wins in Pocono before Will Power triumphs in Texas.
This Week in
Team Penske History
June 10, 1979
Bobby Unser sweeps the IndyCar Series doubleheader at Trenton Speedway. The first victory comes in just his fifth race with Team Penske.

On lap 45, Unser takes the lead when Johncock pits and he leads the final 23 laps to finish just ahead of brother Al Unser. In the second race, Bobby Unser starts on the pole and leads all but five laps before crossing the finish line ahead of Wally Dallenbach. The wins are the 86th and 87th for Team Penske and marks the first time the team claims multiple wins on the same day.
---
June 10, 2017
Brad Keselowski scores a dominant win in the Pocono Green 250 NASCAR Xfinity Series race at Pocono Raceway. Keselowski wins both stages and makes a last-lap pass around Kyle Larson to secure the victory. The win marks the 50th for Keselowski at Team Penske.

Later that evening, Will Power leads a race-high 180 laps in the Rainguard Water Sealers 600 at Texas Motor Speedway. Power and Scott Dixon exchange the lead 10 times in the closing laps of the race before Dixon makes contact with Takuma Sato and the Power claims the win. It marks the 11th time Team Penske wins multiple races on the same day.